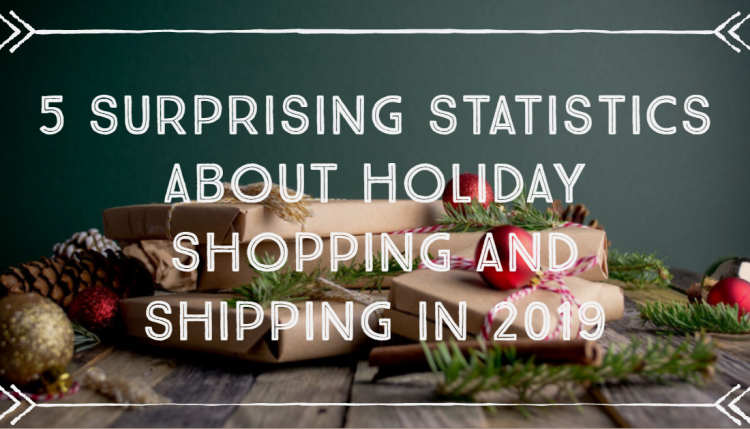 5 Surprising Statistics About 2019 Holiday Shopping and Shipping
As the holidays draw near, both shoppers and shippers should prepare for a surge in packages – and theft that follows. Understanding these holiday shipping statistics may help you prepare as well.
Have you completed your holiday shopping yet?
Chances are, if you have, you've spent the majority of your budget online – and that means more than a quick click on "free 2-day shipping."
Despite the simplicity of online services like Amazon, eBay, and Walmart, there's much more that goes on behind the scenes.
A vast infrastructure of international material sourcing, manufacturing, assembly, packaging, shipping, warehousing, and, ultimately, final delivery, works largely behind the scenes to make sure your gifts arrive on time and to your liking – and the statistics behind these "simple" deliveries may shock you.
For example, the three largest delivery services in the United States (USPS, UPS, and FedEx), will deliver between 17-18 billion packages and mail pieces between Thanksgiving and New Year's Eve in 2019. And, if you're doing the math, that's about 53 items per person in the United States.
Want more holiday shipping statistics? You're in luck. Here are some notable (and eye-popping) holiday stats as we move into the 2019 shopping season:
How to Protect Your Company Against Cargo Theft
In the event your cargo is stolen, lost, or damaged in transit, it's important to secure your assets with marine cargo insurance to help mitigate the cost. From water damage to theft and even the cost to destroy damaged goods, marine insurance will help protect your overall investment. Be sure to check with your current marine insurance provider or reach out to TRG to learn more about our premium marine insurance options.
To be notified as soon as a new video is released, subscribe to our YouTube Channel.