Subscribe to Our YouTube Channel
Subscribe to TRG's channel for access to educational videos and full informative webinars.
Looking for something specific?
Search our entire database to find the answers you seek. If you can't find an existing post, reach out and let us know!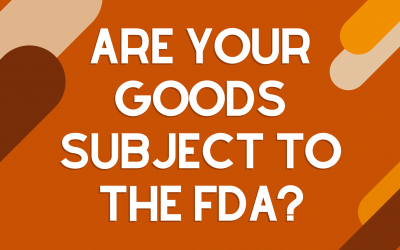 Almost all food products imported into the U.S. are subject to review by the FDA. The decision to inspect the goods is based on:
Nature of the Product,
FDA Priorities,
Past History of the Commodity.
read more