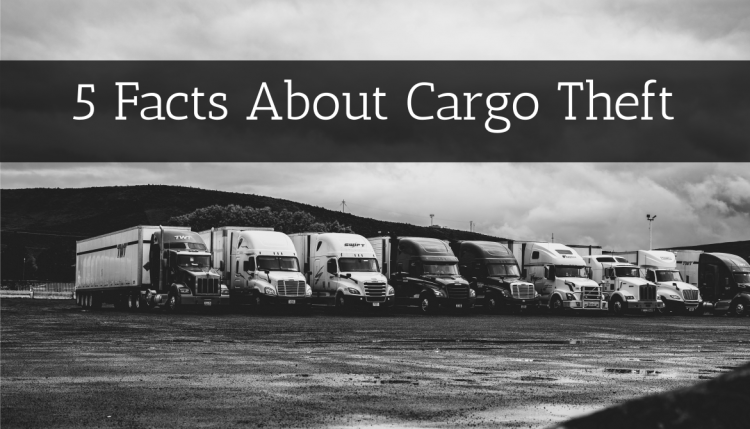 5 Things to Know About Cargo Theft in the United States
Learn about cargo theft and how prominent it is in the United States.
Cargo theft is rarely reported on in the United States. However, this type of crime affects many shipping companies and importers/exporters in America. Trucks are a primary way of transporting cargo across the country and attract the wrong type of attention. While warehouses are used to store cargo while it is waiting for transportation and are sometimes an easy target. Cargo thieves are commonly part of crime gangs looking to sell cargo on the black market.
Facts About Cargo Theft in the United States
The following are a few lesser-known statistics about Cargo Theft in America.
Less than 20% of stolen cargo is ever recovered
Cargo theft is a low-risk, high-reward crime. The penalties for cargo theft are relatively minor compared to other crimes. There is a 50% chance of recovery when reporting a theft in the first 2 hours after the crime occurred and that number goes down quickly after the initial 2 hours.
Cargo theft is a $15-30 Billion problem each year in the United States
This number is a rough estimate based on existing FBI data. Not all cargo incidents are reported because of state databases and the fear of increased insurance rates.
Food and beverages are the most popular commodity stolen
Cargo is often stolen to satisfy demand on the black market. Thieves steal what they know they can sell, so food and beverage is the most popular item to steal making up 24% of all cargo thefts. Electronics are the second most popular item to steal making up 15% of all cargo thefts.
Pilferage claims have increased by 107% since 2013
Truckers making multiple stops risk the chance for pilferage. Pilferage is when a theft stealthily takes goods without the knowledge of the driver. Pilferage is commonly smaller shipments and companies mostly don't report these kinds of cargo theft.
California is the leader in claims in the US
Because California contains the two largest ports in the United States it is no surprise that they report 37% of all cargo thefts. Illinois has become second in claims reported at 13% of all cargo thefts.
Cargo theft is nothing to joke about, it affects countless organizations each year. Are your shipments protected from cargo theft? What happens when your shipment is stolen?
TRG provides All Risk Insurance to help protect your cargo from any of the danger that could appear.