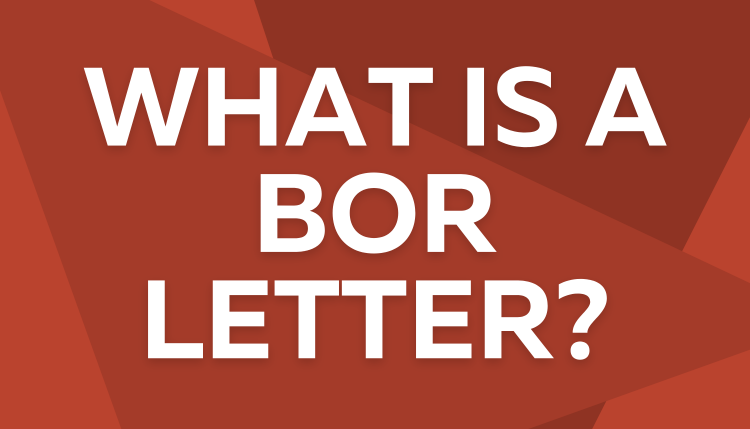 What is a BOR Letter?
BOR letters legally determine the insurance agent allowed to send quote applications to insurance companies on your behalf.
A Broker of Record (BOR) letter is a contract where someone designates an insurance agent (or broker) as their representative to an insurance company. Their new insurance agent drafts the BOR letter and presents it to the insurance company once it is signed and returned.
There are two occasions when you are asked to sign this letter:
When you want to designate an agent to represent you during the quoting process
When you want to switch agents while staying with the same insurance company
The new agent will draft the BOR, ask you to sign it, and submit the letter on your behalf to the insurance company. Once a new BOR is signed, any old BOR is null and void. This letter is a legally binding contract, so it is essential to understand this agreement and how it impacts the quoting process.
Why do You Need a BOR Letter?
The insurance company needs to know which agent will be representing you. Signing a BOR allows you to designate which insurance agent has your permission to apply to a particular insurance company you want a quote from on your behalf. This also keeps other agents from submitting a subpar quote on your behalf.
Suppose you do not submit a BOR letter. In that case, various insurance agents will begin to ask if they can quote your next policy three to six months before your insurance renewal, while your current agent will be eager to keep your business.
Why do You Need an Insurance Agent?
Policyholders cannot work directly with an insurance company. Insurance agents act as a broker between the insurance company and the insured. The insurance company provides the insurance coverage, determines your policy premiums, and pays out any claims you submit.
It is an agent's responsibility to complete any applications and communicate on the insured's behalf to insurance companies. They will also help file any claims with your insurance company and should find ways to lower your premium costs.
Using a BOR to Switch Agents
You can submit a Broker of Record letter when you are satisfied with your insurance company but dissatisfied with your current agent. When you sign a BOR, your current insurance agent will no longer represent you to the insurance company. Usually, you will only be able to switch agents on their renewal date.
It is best to call your current agent and explain to them that you will be working with another agent. Suppose you do not call your current agent. In that case, they will be notified by the insurance company that another agent will be representing you. Once the insurance company receives a BOR letter stating your desire to change agents, your new agent can apply on your behalf.