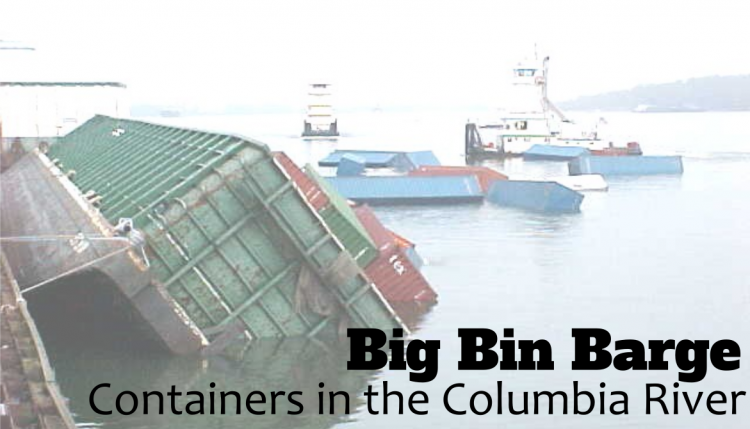 Containers in the Columbia River: The Story of the Big Bin Barge
In 2003 the Big Bin barge made headlines when it capsized and dropped 100 shipping containers into the Columbia.
Although a relatively small amount of cargo passes through the Columbia River, it is an important part of the local economy. Farmers send their goods down the river to ports along the coast on barges.
A Short History of the Columbia River
The Columbia River is a 1,243-mile waterway connecting North Western North America to the Pacific Ocean and it has been used for transportation since ancient times. Since the 19th century, the river has been privately developed and used for trade.
Present day, the river is constantly used to transport goods back and forth through the state of Washington. Barges and small boats are used to carry shipping containers sometimes over 100 miles in the Columbia and can go much further up connecting rivers such as the Snake River. In fact, ocean freighters can travel upriver as far as Portland and Vancouver while barges can reach as far inland as Lewiston, Idaho.
This slideshow requires JavaScript.
Images via CargoLaw
The Capsizing of the Big Bin Barge
March 28, 2003, a shipping terminal 100 miles up the Columbia was scheduled for 102 shipping containers coming down the Snake River via a barge named Big Ben. The majority of the containers were full of peas and lentils, locally grown products from Idaho and 2 were filled with paper products. Once they reached the port, they were to be loaded onto an Italia Line vessel.
As Big Bin came into port the unloading process began, the first 2 containers were unloaded, and then there was a pause. The barge, filled with another 100 containers, slowly started to tip on its side. Then, Big Bin quickly capsized, dumping the remaining 100 containers into the Columbia River! Losing 100 containers would be a lot for a boat carrying 20,000 containers, Big Bin lost its entire load of shipping containers.
This kind of a disaster had never happened in the Columbia and tug boats spent the next week corralling the 100 shipping containers and eventually pulling them out of the river. The Big Bin barge was towed away to another dock. As of March 31, 2003, after 4 days of pulling shipping containers out of the river, 20 containers still continued to float in the Columbia River. Although most of the containers were salvaged, it is doubtful that their contents were entirely intact.
Only You Can Protect Your Shipment
This cautionary tale makes a point that unforeseen hazards can damage your cargo at any point, even on a river protected from the harsh weather of the ocean. Luckily, marine cargo insurance exists and can protect your future shipments from unforeseen damages.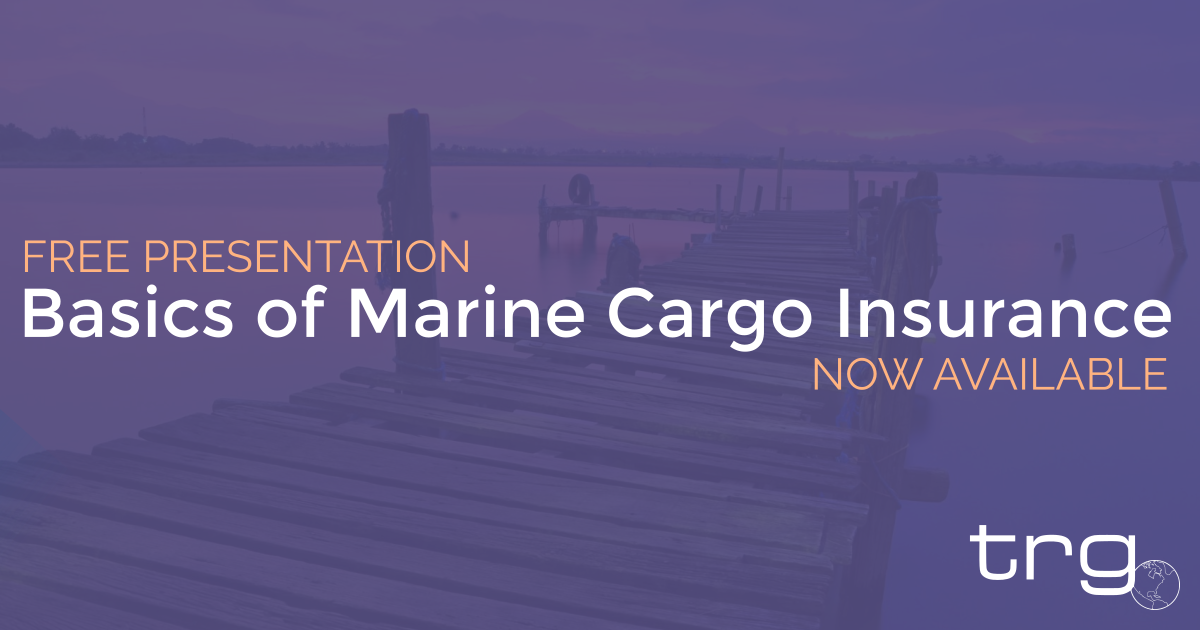 All photos and statistics for this story gathered from Cargo Law