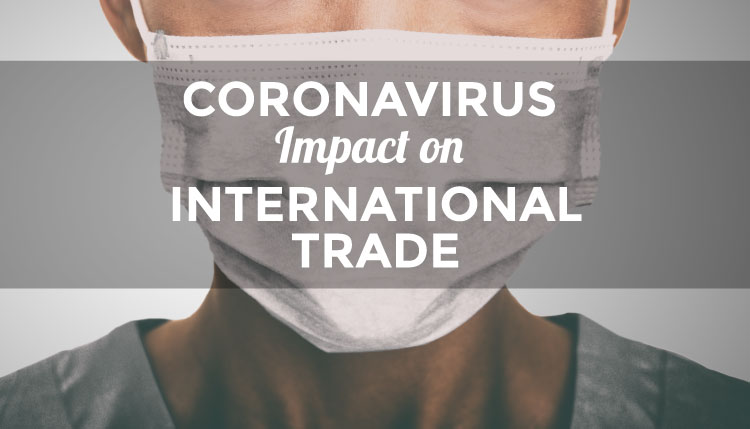 Coronavirus Impact on International Trade
In addition to the threat to human life, what will be Coronavirus impact on international trade and global supply chains?

While the world works on mitigating the impact of the Coronavirus (COVID-19) on human life, many U.S. Importers may also be wondering what the impact will be on international trade? Although it is difficult to calculate the impact while the industry is still being affected, we can first take a look at what we know.
The Effect of the Coronavirus on China's Supply Chain
To begin to get an idea of the larger impact the Coronavirus will have on international trade, we must start with how the supply chain in China has been affected so far. The virus was first identified and began spreading during the month of December 2019 in the city of Wuhan, China. From there it continued to spread to surrounding areas and then became a global outbreak. However, since China has been dealing with the effects of the outbreak for longer than the rest of the world, there is some preliminary data from that region.
On January 23, 2020, the Chinese city of Wuhan went into lockdown to control the spread of COVID-19. Manufacturing output took a significant downward turn as many factories began to shutter their doors and workers stayed home. We are beginning to see the effects of the lockdown now that almost 2 months have passed since it began.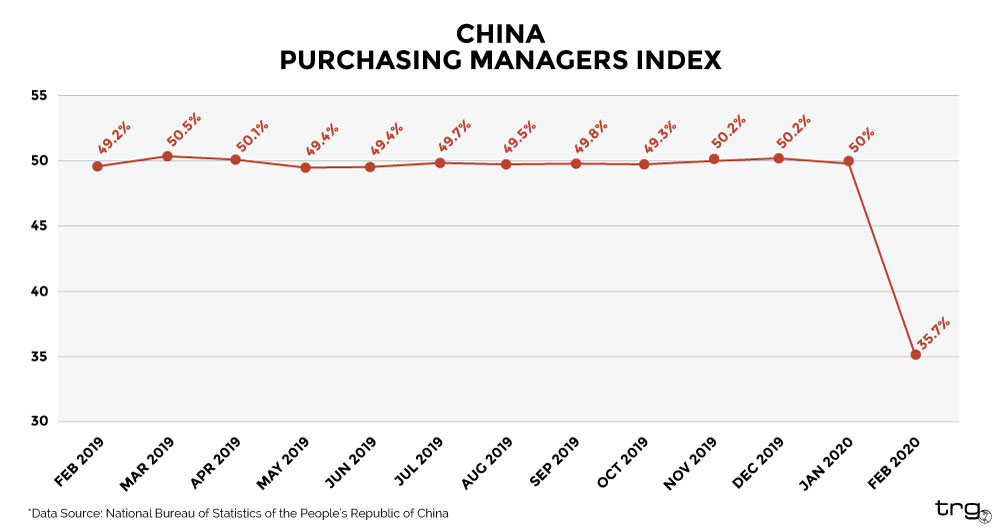 China's Purchasing Manager's Index (PMI) declined by about 22 points in February 2020. The PMI is a critical production index that highly correlates with the country's export volume. A decline of 22 points implies a reduction in exports of about 2% on an annualized basis. In more simple terms, this drop observed in February spread over the year equates to -2% of the supply of goods.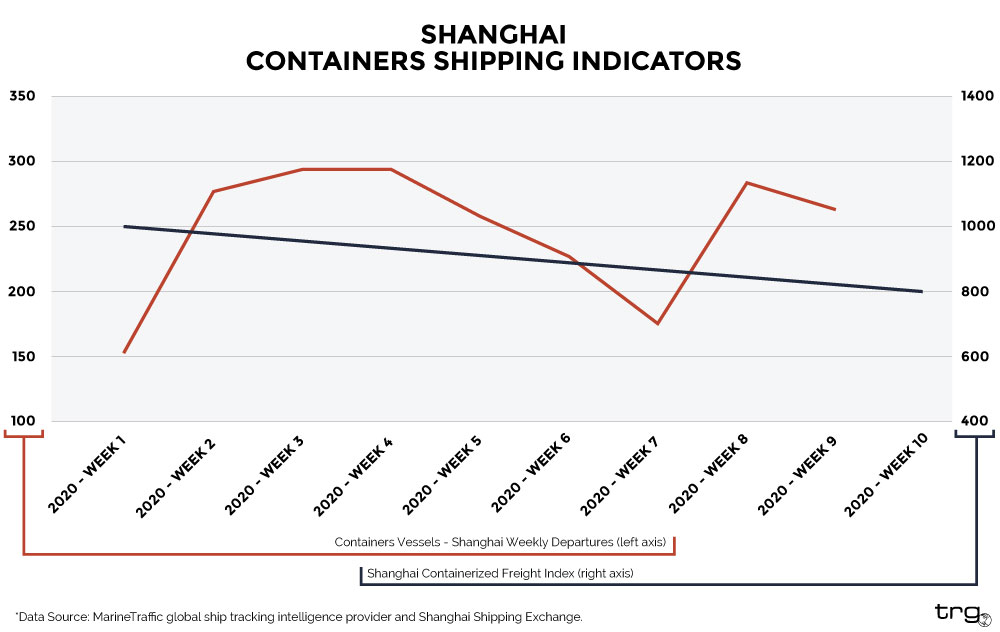 Indicators also show a decrease in container shipping vessel departures from Shanghai in the first half of February with a slight uptick toward the end of the month. However, the Shanghai Containerized Freight Index continues to show a steady decline. This indicates that there is an excess of shipping capacity on vessels leaving port and a decline in overall demand for container vessels.
Why We Look at the Impact of COVID-19 on Chinese Manufacturing
When predicting the coronavirus impact on international trade, we start with China because that is where the majority of supply chains start. And China's rise in importance is not limited to manufacturing and the export of finished goods, as of today, about 20% of global trade in manufacturing intermediate products originates in China. Many companies around the world are fearful that the effects of COVID-19 could hinder the supply of critical parts from Chinese producers, therefore affecting their own output. Automakers have already felt the effects of this lack of supply as production has fallen by about 80% across the board.
The Effects of COVID-19 on Supply Chains So Far
After taking a look at how the coronavirus has impacted Chinese manufacturing and production, what has been the impact felt by the supply chain managers so far?
On March 11, 2020, the Institute of Supply Management (ISM) released the first survey focused on the coronavirus impact on international trade through its effect on business and supply chains. Nearly 75% of the companies surveyed reported supply chain disruptions in some capacity due to coronavirus-related transportation restrictions. Also, more than 80% of those companies believe that their organization will experience some impact because of COVID-19 disruptions. The following are some of the statics uncovered in the ISM survey.
Who Was Surveyed
The ISM survey included results from 628 respondents and was conducted between February 22, 2020 and March 5, 2020. The respondents largely represent U.S. manufacturing (52%) and non-manufacturing (48%) organizations, 81% of which have revenues of less than US$10 billion. The job roles of these respondents range from emerging practitioners (4%) to chief procurement officers (6%) with 73% being experienced practitioners, managers, and directors in a supply chain management role.
What Were the Results
The following includes the impact reported to supply chains as a result of COVID-19:
57% of respondents noted longer lead times for tier-1 China-sourced components, with average lead times more than doubling compared to the end of 2019.
Manufacturers in China report operating at 50% capacity with 56% of normal staff.
More than 44% of respondents do not have a plan in place to address supply disruption from China. And of those, a majority (23% of respondents) report current disruptions.
Of the companies expecting supply chain impacts, the severity anticipated increases after the first quarter of 2020.
Six in 10 (62%) respondents are experiencing delays in receiving orders from China.
More than half (53%) are having difficulty getting supply chain information from China.
Nearly one-half are experiencing delays moving goods within China (48%).
Almost one-half (46%) report delays loading goods at Chinese ports.
"We're seeing that organizations who diversified their supplier base after experiencing tariff impacts are potentially more equipped to address the effects of COVID-19 on their supply chains," said Thomas W. Derry, Chief Executive Officer of ISM.
There are still a lot of unknowns when it comes to the coronavirus impact on international trade that will not be known for many months. All we do know for sure is that this is an unprecedented situation that continues to evolve daily. Have you felt the impact of COVID-19 on your importing practices yet? If so, have you found any creative solutions?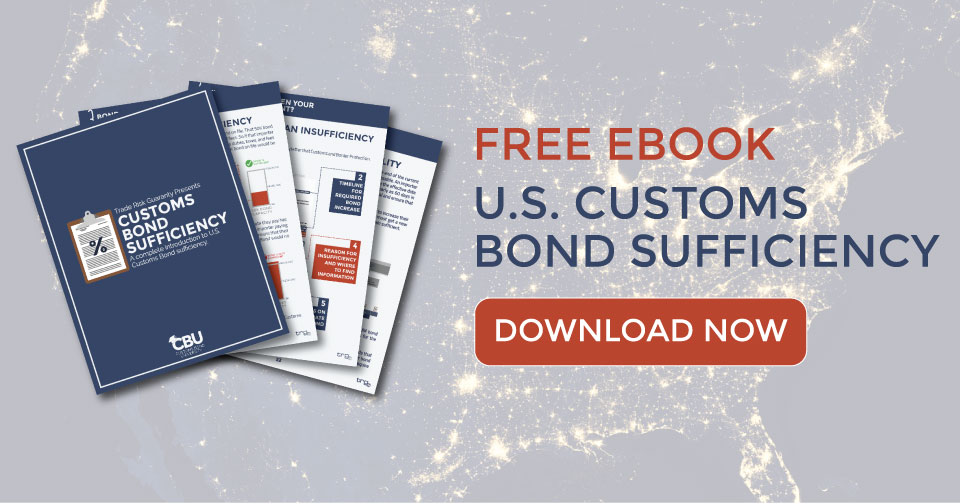 Survey Data Source: ISM's COVID-19 Survey: Impacts On Global Supply Chains