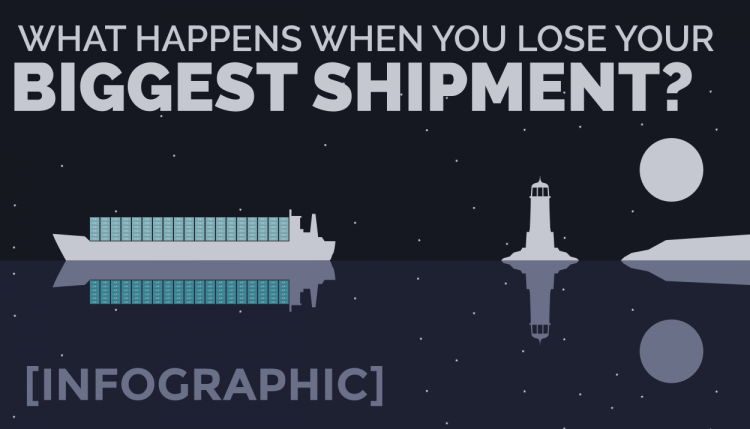 What Happens When You Lose Your Biggest Shipment?
In an intricate infographic, Trade Risk Guaranty maps out the process when an international shipper has a marine cargo insurance claim and potentially loses their biggest shipment.
Shipping goods through an international supply chain can be a nerve-wracking process. We have all seen some of the disasters that can occur at sea, and we also know that the only way to prepare for these disasters is with a quality Marine Cargo Insurance policy. However, whether or not you have a cargo insurance policy, it is important to think through the cargo insurance claims process in terms of what happens if you lose your biggest shipment of the year.
The infographic below (click to view the high resolution PDF), walks you through the cargo insurance claims process step-by-step. Start at the top and answer each question according to your company's situation. By following the corresponding the path, you will eventually discover the potential outcome of a claim on your existing policy or what the end result may be if you do not have a policy.
To enhance the results, apply realistic numbers to this hypothetical situation to get an idea of how much a loss may end up affecting your bottom line.
Click the image for a downloadable PDF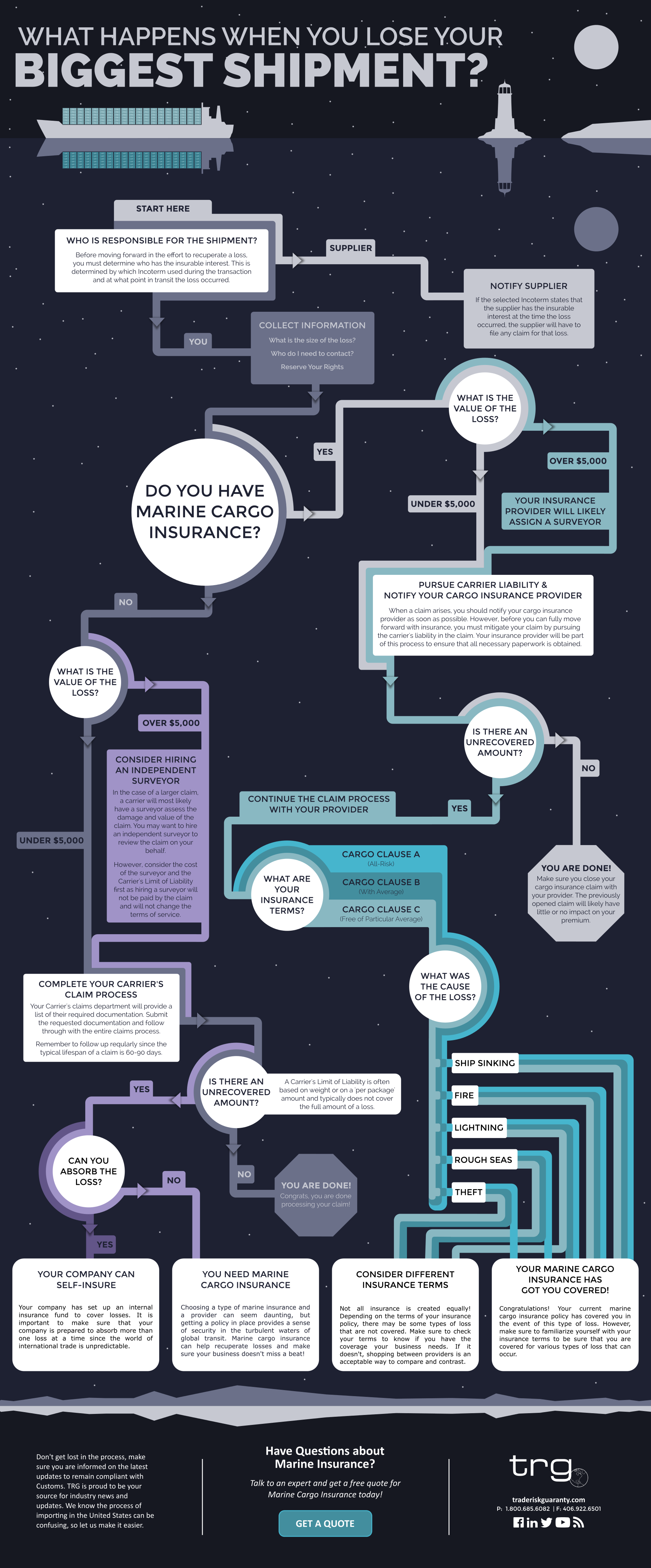 Protect Your Business from a Cargo Insurance Claim
It is not uncommon for cargo to arrive at port with damage. in some cases, this damage is severe enough to result in the loss of a full shipment. In these cases, having a Marine Insurance Policy in place to cover any loss that has accrued can be the difference between a small bump in the road or a significant loss of revenue for that fiscal year.
Contact you Marine Cargo Insurance provider to ensure that you are fully covered and be prepared for the unexpected.
See How Trade Risk Guaranty Handles Marine Cargo Insurance Claims
To be notified as soon as a new video is released, subscribe to our YouTube Channel.