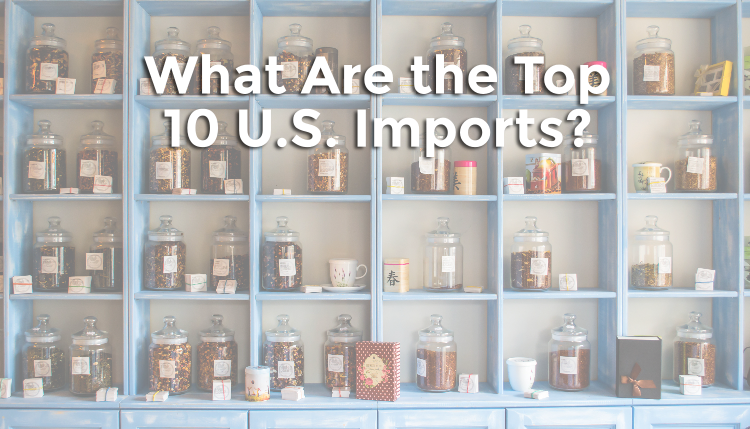 What Are the Top 10 U.S. Imports?
American imports totaled $2.410 trillion In 2014, read the list below to find out which products made up the Top 10 U.S. Imports.
The following list details the top 10 U.S. Imports — ranking them in order of highest dollar value. America is among the largest importers in the world and the U.S. current trade deficit is $51.4 billion. This means the goods imported into America, were $51.4 billion more than the value of exports.
Oil – $356 billion
Machines, Engines, Pumps – $330 billion
Electronic Equipment – $319 billion
Vehicles – $265 billion
Medical Equipment – $76 billion
Pharmaceuticals – $73 billion

Gems, Precious Metals, and Coins – $65 billion
Furniture, Lighting, and Signs – $55 billion
Organic Chemicals – $54 billion

Plastics – $50 billion
The total value of U.S. Imports for 2014 is up by 22.5% since 2010. America's population is 318.9 million people, and the total dollar value of the top 10 U.S. imports translates to about $7,557 for every resident in the country.