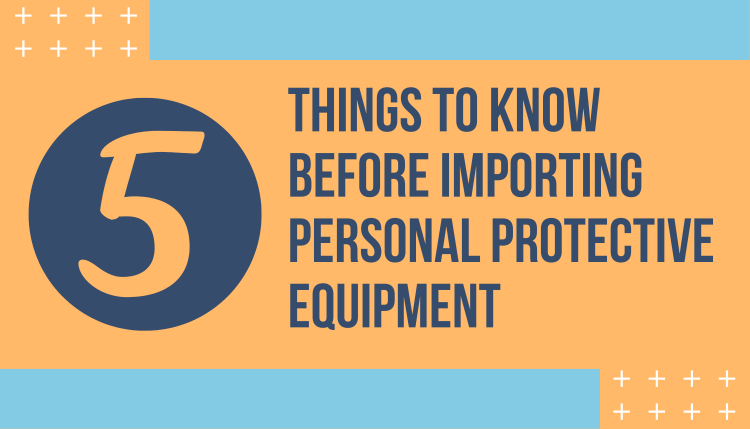 5 Things to Know Before Importing Personal Protective Equipment
With the increased demand for Personal Protective Equipment, many businesses have begun importing these commodities for the first time. To help get you started, here are 5 things to know before importing Personal Protective Equipment.
To be notified as soon as a new video is released, subscribe to our YouTube Channel.
1. Full Container Loads are safer than Less than Container Loads.
An FCL shipment, or full container shipment, is a shipment container that is dedicated to one company so that it is not shared with other merchandise. As long as no other company has goods in that container, it's an FCL.
An LCL shipment, or less than container load shipment, is a shipment that is shipped alongside other merchandise from other shippers in the same container. If more than one company owns goods in the container, it is an LCL shipment.
An FCL shipment tends to be more secure because it has exclusive rights to the entire container. That means that it is not in contact with cargo from other shippers —as in the case of LCL shipping— and isn't at risk of damage or contamination from other merchandise.
2. Don't advertise what is inside the box.
Typically not considered a high-risk commodity, current demand has made PPE a target for pilfering and organized crime theft. Removing the identifying marks from the outer packaging of PPE items is vital for avoiding theft. Item numbers are okay, but if your packages say "PPE" or "facemasks", your goods are a target.
3. Get pictures, videos, and tally counts from the supplier at the time of loading.
Attain a loading report from your supplier to be sure that your shipment has been correctly prepared and will come as you expect. Be sure to have your supplier record general information, an inspection summary, any relevant remarks, photos, and finalize their inspection with a signature. This will be valuable proof to have in case anything were to go wrong during transport.
4. Require packaging that accounts for possible moisture in the container.
There is always a possibility of moisture entering your cargo container, so it is crucial to be sure personal protective equipment is protected in that event. Package PPE cargo in a manner that prevents water from entering and diminishing the value of the PPE. Learn more about cargo rain and how to prevent it.
5. Don't be pennywise and pound foolish—team with a trusted U.S. insurance agency to secure cargo insurance.
Someone who is penny wise, pound foolish can be cautious with small amounts of money, yet wasteful when it comes to large sums.
Marine cargo insurance covers the loss, damage, or theft of commodities while in transit, and there are different types of marine cargo insurance coverage to fit any importer's needs. One of the benefits of all-risk cargo insurance is while your goods are in transit, the maximum financial loss is limited to your deductible.
If you would like to receive a quote to secure your marine cargo insurance policy, contact the TRG team today.