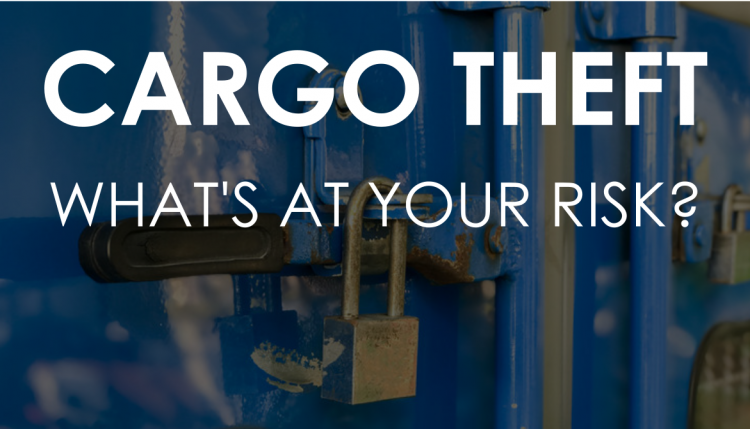 Cargo Theft Reports l What's Your Risk?
All supply chains are unique. In many cases, the complexity of a supply chain and its security parameters permit gaps and, in turn, increase the theft risk of your freight.

Certain cargo, such as electronics, is more susceptible to lose by theft than others. These risk factors include theft by commodity, the path of the import or location and the type of theft. Cargo theft statistics are available for importers and exporters to analyze their risks and make adjustments to their supply chains. Modifications may include increased security to your distribution channels to aid in cargo loss prevention and/or building a shipping insurance policy designed to your specific risks to offset the cost of a loss.
In August 2010 FreightWatch reported, "FreightWatch recorded 58 cargo theft incidents in August; an 18% increase from the thefts recorded in July. The states with the highest number of thefts were California and Florida, while Georgia experienced a higher number of incidents compared to last month displacing Texas to fourth place on the list of cargo theft."
Dan Burges states that the FreightWatch data, "Comes from our own proprietary database. We gather cargo theft data through clients, industry organizations, law enforcement agencies, insurance companies, and open source media. We believe our database to be one of the most comprehensive cargo theft databases covering cargo theft in the United States."
Read more about more recent statistics and coverage on our Labor Day Weekend Brings an Increased in Cargo Theft Activity post on TRG's blog.
Unique supply chains deserve unique coverage! If you lack the broad insurance coverage you need, contact TRG Marine™ today to see how we can customize a cargo insurance policy specific to your commodities and distribution channel. Every supply chain is unique; your insurance policy should be so too. Our years of experience and market connections will find you the best coverage at the best price!