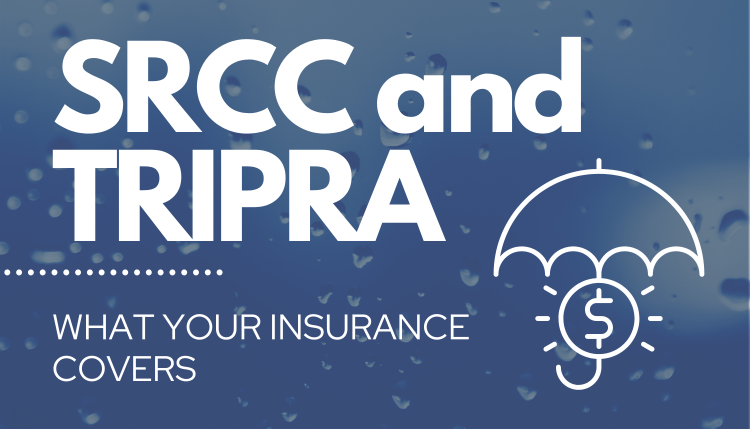 SRCC and TRIPRA: What Your Insurance Covers
Political unrest and terrorism continue to be a deliberate concern for many businesses. However, there are ways that businesses can mitigate their losses in these situations, specifically by adding SRCC and TRIPRA clauses to their marine cargo insurance policies.
Strikes, Riots and Civil Commotion Clause (SRCC)
SRCC is an insurance clause that refers to physical loss or damage directly caused by strikers, locked-out workers, participation in labor disruption, and various types of riots. Note that SRCC does not cover delays, loss of sale, and loss of use for marine cargo policies.
Generally, on a clause A cargo insurance policy, the SRCC clause is excluded. However, it is common practice that with all-risk cargo insurance policies, the SRCC clause is endorsed back on.
This clause includes damage from strikes, riots, civil commotions, lockouts, vandalism, and sabotage. Acts of terror and any other acts carried out for political or ideological purposes can usually be added on to a policy.
The losses caused by the 9/11 terrorist attack on the Twin Towers prompted the Cargo Committee of the American Institute of Marine Underwriters (AIMU) and the Institute of London Underwriters to review the SRCC that was available at the time. As a result of that review, updated SRCC forms were published.
Terrorism Risk Insurance Program Reauthorization Act (TRIPRA)
On December 20, 2019, the President signed the 2019 Reauthorization Act, extending TRIPRA through December 31, 2027. This program includes reducing the federal share of insured terrorism losses, increasing the trigger threshold for federal involvement in insured terrorism losses, and increasing the mandatory recoupment of federal losses.
TRIPRA must be available from all insurers, so check with your agent or broker to determine if TRIPRA is included in your marine cargo insurance policy.
This program comes into effect when an act of terrorism is certified by the Secretary of the Treasury, the Secretary of Homeland Security, and the Attorney General that the act falls under the definition of terrorism and triggers an event dollar threshold.
The Difference Between Acts of Terror and Strikes/Riots/Civil Commotion
There is a certain level of confusion around the difference between acts of terror and strikes/riots/civil commotions that causes policyholders to ask: "what is covered by my SRCC endorsement?" or "what is covered by the TRIPRA clause on my policy?"
An act of terrorism is a violent act or an act that is dangerous to human life, property, or infrastructure that has resulted in damage within or outside of the United States. Attacks outside of the U.S. refer to terrorist acts committed on certain air carriers, vessels, or the premises of a United States mission. These acts are committed by an individual(s) as an effort to terrorize the civilian population of the United States, influence policies, or affect the conduct of the United States Government by intimidation. Acts of terrorism are covered by TRIPRA.
In contrast to terrorism, strikes, riots, and civil commotion consist of losses sustained during a committed action by a group of people to disturb the public peace for political purposes and motivations. Examples of events covered under an SRCC clause include, but are not limited to the following:
Strike: an organized body of employees refusing to work as a form of protest, generally to gain concessions from their employer.
Riot: disturbance of public peace by three or more civilians, as opposed to armed groups, or militias, acting together in a disruptive manner in carrying out their private purposes against authority, property, or people. Riots typically involve the destruction of public or private property.
Civil commotion: a revolt or riot by a large number of people that occurs in a public space resulting in property damage. Some participants seek to harm others or create other mayhem.
SRCC and TRIPRA Coverage With TRG
At Trade Risk Guaranty, we provide cargo insurance solutions tailored to your business practices in order to provide the best coverage without unnecessary add-ons. One way we do this is by including the SRCC clause back on as an endorsement onto all TRG marine cargo insurance policies. TRIPRA coverage is a little bit different since this clause is considered optional by some carriers. To check to see if TRIPRA is included in your policy or if you have any questions about these clauses, contact your cargo insurance provider.
If you would like to receive a quote, contact the TRG team today.