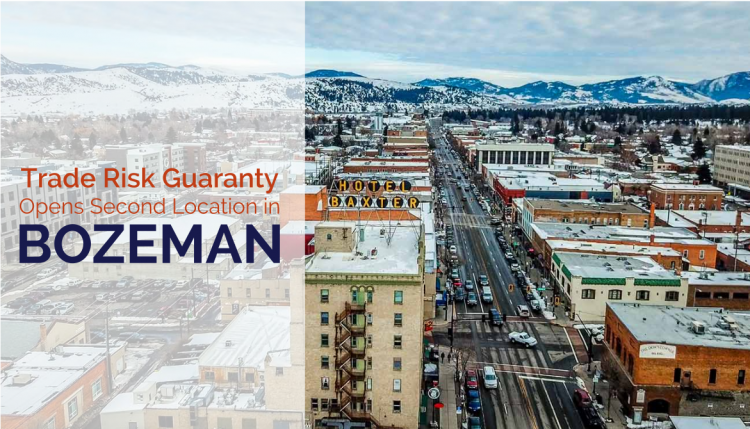 Trade Risk Guaranty (TRG) Opens Second Location in Bozeman, Montana
Due to the increased number of positions being offered within TRG, a second location was necessary in order to accommodate the company's continued growth.
At the beginning of 2011, Trade Risk Guaranty opened a new office. TRG's second location, 1822 W Lincoln in Bozeman, Montana, was officially up and running on the 3rd of January and now offices the company's marketing and administrative staff. TRG recently filled three new positions in their marketing department and needed more space for the increasing number of employees joining the staff.
TRG has created a new position within the company for lead development growth, and is continuously searching for part-time employees to fill these positions. The company is putting a great deal of time and effort into targeting Montana State University (MSU) students to recruit for the Lead Developer positions. One of the ways that TRG is reaching out to MSU students and alumni is by attending the February 2011 MSU Career fair at the University.
The original location on Main Street in Bozeman has now become primarily a sales office for the company. Along with all the new positions being filled at TRG's second office, the Main Street office continues to look for full-time sales executives to join the sales team at their downtown office.
To ensure that the company continues to stay up-to-date on the activities and accomplishments happening in each department after the opening of the second office, the company has implemented a bi-monthly meeting that all TRG employees are encouraged to attend. The meeting focuses on bringing the staff together as a team and sharing their monthly goals along with participating in role playing exercises and welcoming new members to the TRG staff.
Kathryn Shaw, Marketing Analyst, feels that the bi-monthly meetings help employees at TRG feel connected after the move to the new office. "TRG's bi-monthly meetings are a great way for the entire staff to stay in touch and up-to-date with what is happening in the different departments of the company. It also allows us to have a chance to follow up with other members and discuss each other's monthly accomplishments and goals."
About Trade Risk Guaranty (TRG):
Learn more about how Trade Risk Guaranty can help your company with their importing practices in the following video. Or discover more about the company culture of TRG and our employees.