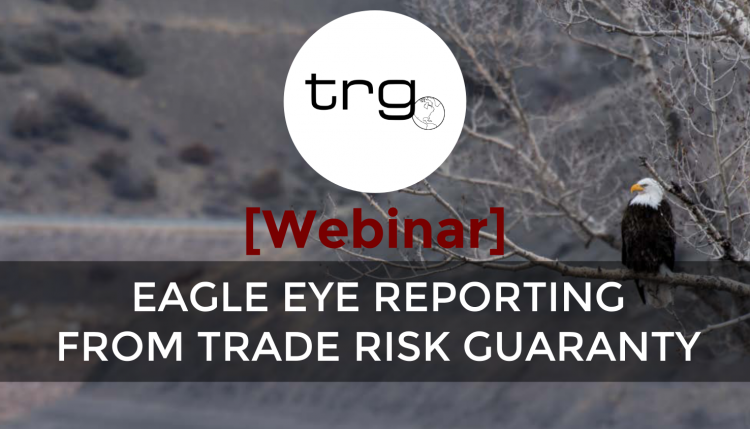 [Webinar] Monitor Your Entries with Eagle Eye Reporting
Trade Risk Guaranty's most recent webinar covered TRG's Eagle Eye Reporting system and how that can help you monitor your entries with the most up-to-date information from Customs.

As an importer, you know how important it is to stay informed on the status of your entries into the United States. The more informed you are about your import practices, the more in control you can be of your compliance with Customs and Border Protection.
However, here at TRG, we know how difficult it can be to gather the important information you need and, to ultimately, monitor your entries. That is exactly why Trade Risk Guaranty created the Eagle Eye Reporting System.
How Eagle Eye Helps You Monitor Your Entries
Eagle Eye is a specialized reporting system available as a premier perk to companies that have their U.S. Customs Bond through Trade Risk Guaranty. With an account, you are able to pull data directly from Customs in order to access and monitor the most up-to-date information about your entries.
Through the Eagle Eye system, you are able to run the following reports:
Liquidated Damages Report
Supplemental Duty Bills
Entries Archive
Entry Information
Bond Information
Watch the Webinar on How to Create an Account and Use the Eagle Eye Reporting System
View the Webinar Slides Below
Read the Full Transcript from the Webinar
Eagle Eye Webinar Introduction
What is Eagle Eye Reporting?
How to Access the Eagle Eye Reporting System
Running a Liquidated Damages Report
How toTrack Your Supplemental Duty Bills
Viewing Your Entries Archive
How to Search for Your Entries Information
How to Check Your Bond Information
Eagle Eye Webinar Conclusion