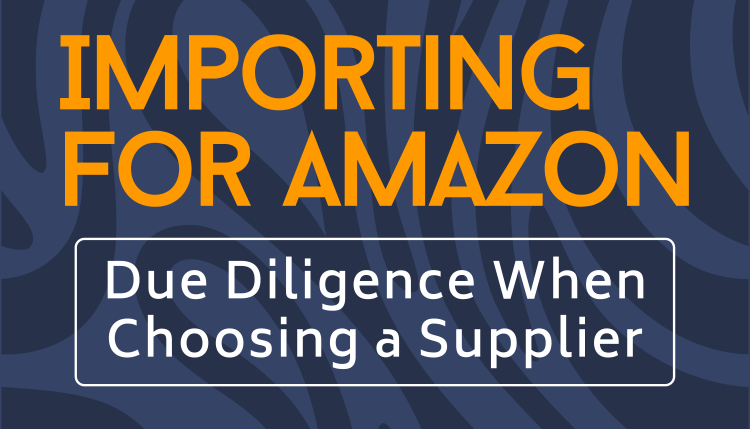 Importing for Amazon | Due Diligence When Choosing a Supplier
FBA shippers need to perform due diligence before selecting a supplier. Performing due diligence can protect buyers from issues like loss and liability.
Due diligence is an investigation of a product or supplier to confirm all facts and ensure the purchase will meet the buyer's needs. This can include reviewing a supplier's financial records, company performance, product quality, or anything else reputation related.
Supplier Integrity
Buyers should find public information so they are able to assess a supplier's reputation for integrity and ethical conduct. This can include:
Supplier Compliance
It is crucial to ensure that suppliers are compliant with the trade regulations set up by U.S. Customs and Border Protection (CBP). CBP issues informed compliance publications on a variety of subjects and processes. It is strongly recommended that importers ensure they are using the latest versions of these publications.
Supplier Documentation
It is essential to check that the supplier has a history of accurate documentation when they file it with CBP. To successfully do that, buyers should request samples of:
U.S. Trade Remedies
When importing into the United States, it is important to be aware of any special tariffs and trade remedies applicable to the items being imported.
Prohibited Labor
CBP encourages buyers to closely examine their supply chains to ensure that imported goods aren't produced with prohibited labor forms. To avoid using prohibited labor, buyers should: