TRG celebrated the holidays virtually again this year with Microsoft Teams and Doordash. But games and gingerbread house competitions helped the team get into the holiday spirit.
Working from home due to COVID-19 called for a unique and much needed end-of-year get together.
Trade Risk Guaranty has continued to have the team work from home this past year which means that it was time for another virtual holiday party! This holiday season, we followed a similar structure as last year's holiday party and participated in several festive activities including a gingerbread house contest. Once again, TRG employees voted for the best gingerbread house during the party; these are the results:
Gingerbread House Contest Winners
First Place: Tad Kaufman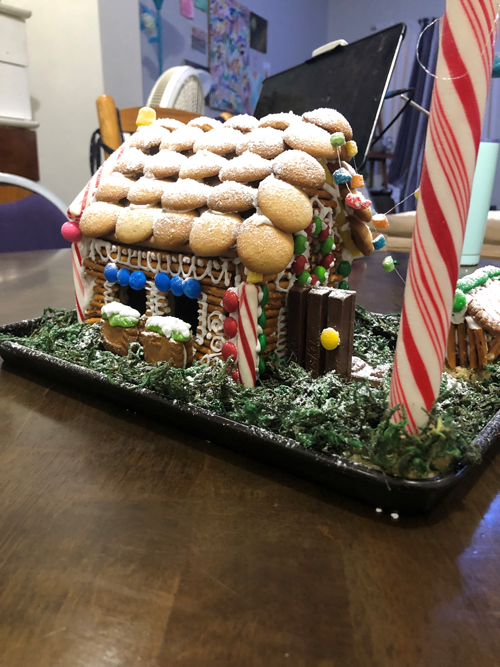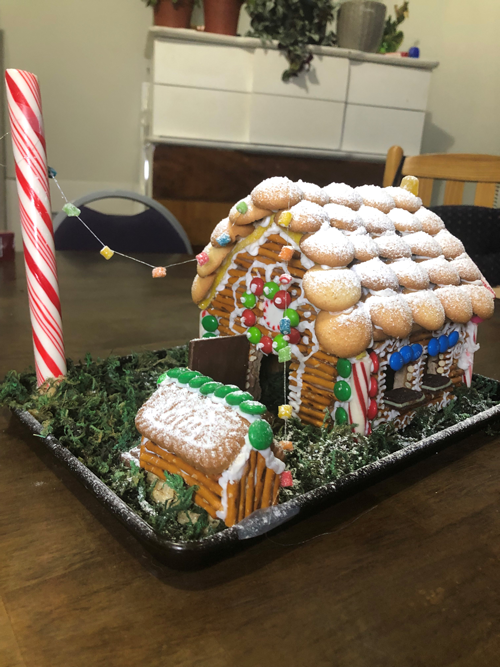 Tad won first place and it is easy to see why! The detailed use of pretzel sticks, cookies, icing really make this gingerbread house look like a gingerbread home.
Second Place: Laraine Spaulding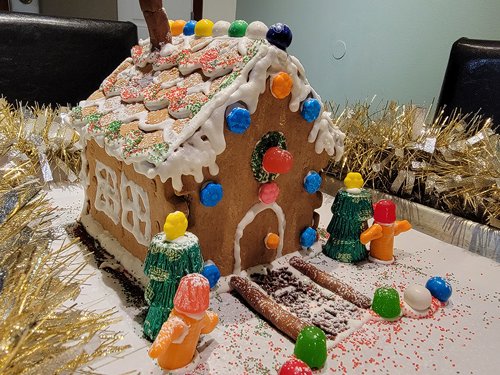 Laraine's gingerbread house design was festively decorated with add sprinkles on the roof and reese cup trees out front. The inclusion of tootsie roll men was a nice touch as well.
Third Place: Travis Smith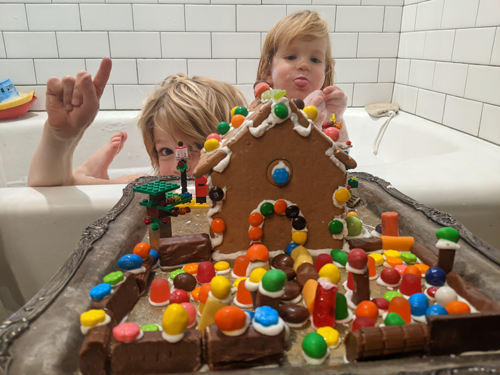 Travis had some help building his gingerbread house that helped him take the third pace spot. His kids addition of legos and a beautiful front garden was the charm that every house needs.
Honorable Mentions
We all agreed that there were many spectacular gingerbread houses in the competition, so we had to mention a few more. Our competitors put a lot of creativity into their displays, and they have to be shown off.
In addition to the gingerbread competition, TRG employees enjoyed virtual game groups where we played Family Feud and held a scavenger hunt where everyone raid their homes. We also enjoyed food "together" from Doordash during the event.
Happy Holidays from TRG! We hope your families are safe, healthy, and merry. Be sure to let us know which TRG gingerbread house is your favorite.